Chairman - Mr Greg Solomon
---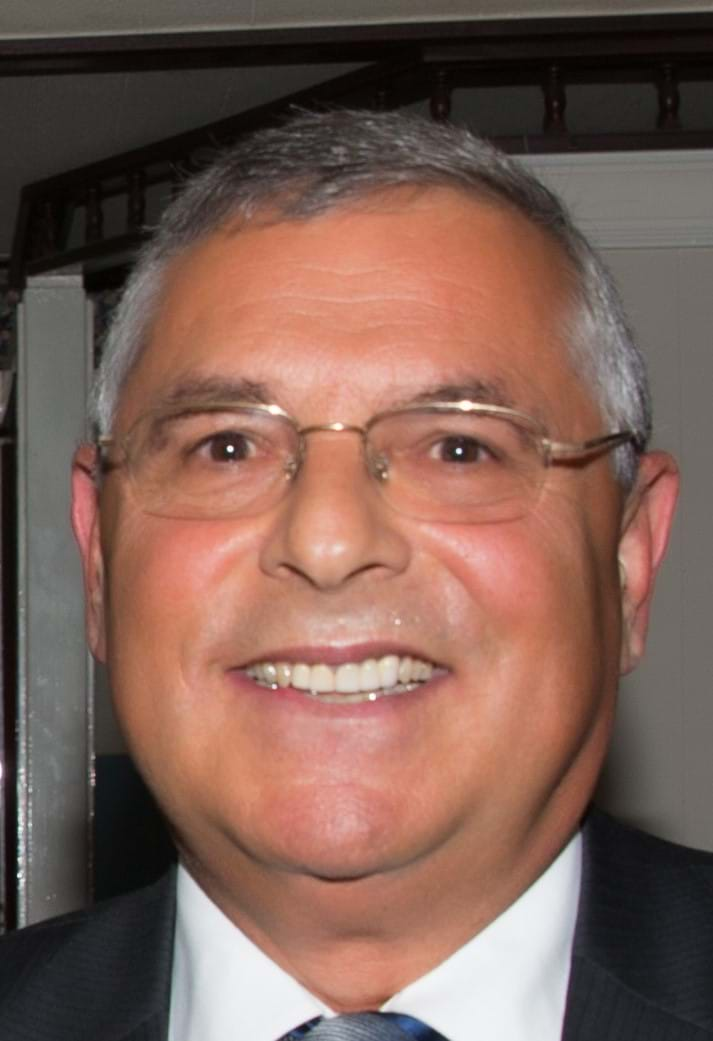 Greg was born and educated in Western Australia and graduated with a Bachelor of Laws degree from the University of Western Australia in 1971. Originally joining a family legal practice, Greg has practiced mainly in the areas of commercial, corporate and resources law, having extensive experience in both Australia and a number of other countries, over a career of more than 40 years.
Following a merger in 1983, he became a partner in a national legal firm until 1987, when he and his two brothers established a new firm named Solomon Brothers, of which Greg has been, and remains, the managing partner.
Greg has held directorships of a number of ASX listed public companies since 1984, and is currently Executive Chairman of both Tasman Resources Ltd and Eden Energy Ltd, positions he has held since before they were listed in 2001 and 2006 respectively.
A founding trustee of the Special Air Services Resources Fund, Greg acted as the Fund's solicitor for 18 years from its inception in 1996, before the position was passed in 2014 to Michelle Hawksley, another partner in Solomon Brothers, the Fund's solicitors.
Greg succeeded the Hon Peter Blaxell as chairman of the Fund in November 2015
Deputy Chairman - Dr Grant Walsh CSM
---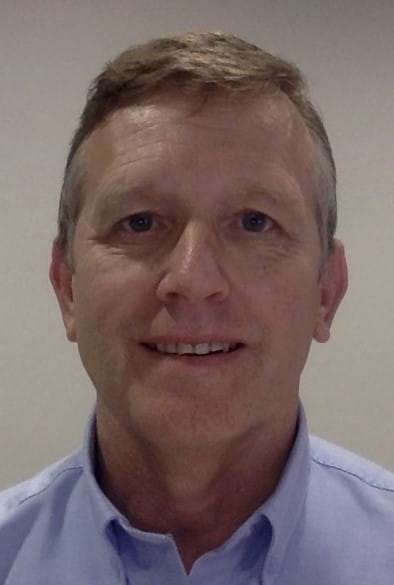 Grant served with the Australian Defence Force for 29 years having graduated as a Commissioned Officer from the Royal Military College Duntroon in 1983.
He was selected for the Australian Special Air Service (SAS) Regiment in 1988 and spent the following years in a range of command and staff appointments in SASR and the broader Australian Special Forces. These included command at operational levels as well as a number of appointments as the Regimental Executive Officer. Grant was awarded the Conspicuous Service Medal for his services to the Australian Special Forces.
Grant currently consults business and communities on personal, community and organizational capacity building and natural resource management.
Grant is a Graduate of the Universities of NSW and WA as well as Australian Army Command and Staff College. He holds a Bachelor and Graduate Diploma in Science, Graduate Diploma in Management and a PhD in Natural Resource Management.
He was appointed as a Trustee to the Board of the SAS Resources Fund in 2009 and as Deputy Chairman of the SAS Resources Fund in November 2015.
Treasurer - Mr Rob Druitt B.Com MBA
---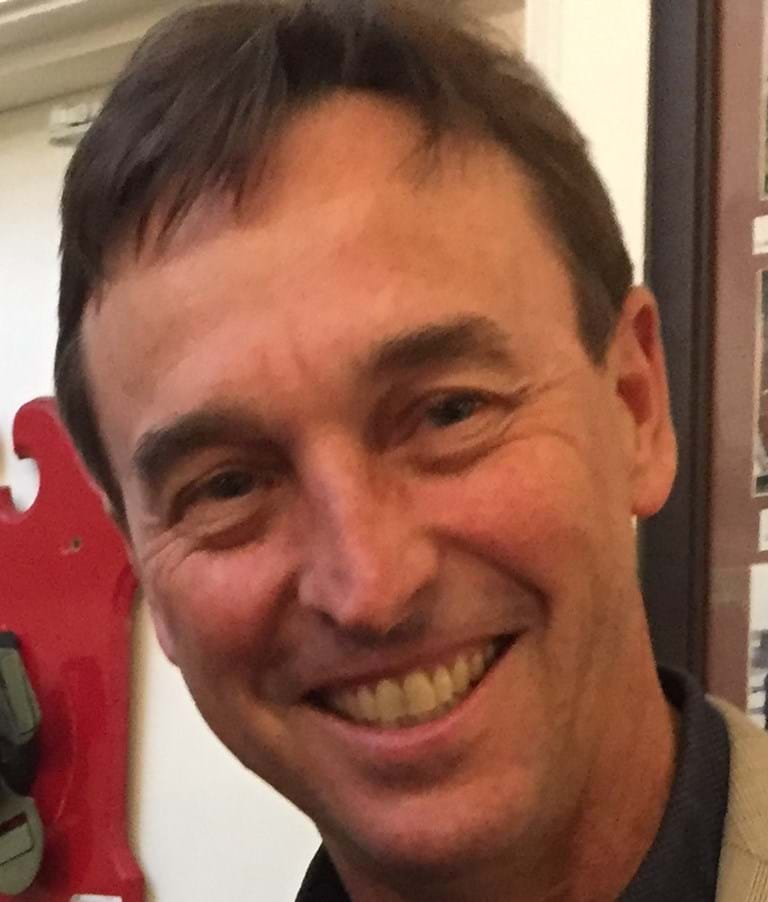 Rob Druitt has been an active Real Estate Agent since the early 90's and is a Principal of First National Druitt & Shead based in the Doubleview/Scarborough area, specialising in residential sales and maintaining a large rent roll. He commenced working with Druitt First National in 1989, previously working in Taxation Consulting with Arthur Andersen & Co.
He completed a Bachelor of Commerce (B.Com) in 1987 and his Master of Business Administration (MBA) in 1998, both at The University Western Australia.
Rob has been on the Real Estate Institute of WA (REIWA) council for 9 years and was the president of REIWA from 2006 to 2009. He is WA's representative on the national board of the Real Estate Institute of Australia (REIA) was chair of the Finance Committee, up until Novermber 2012.
He has 14 years experience in Auctioneering, including winning the REIWA Auctioneering Championships twice and representing WA in the Australasian Auctioneering Championships on three occasions. He was chief judge for the Australasian Auctioneering Championships held in Perth in September 2013.
Rob was first introduced to the SAS Resources Fund in 2005 to call auctions at charity breakfasts.
Rob was appointed as a Trustee to the Board on 24 July 2012.
Commanding Officer - SAS Regiment
---
The Commanding Officer, Special Air Service Regiment automatically becomes a Trustee of the SAS Resources Fund during his two year term at Campbell Barracks.
Mr Andrew J Forrest
---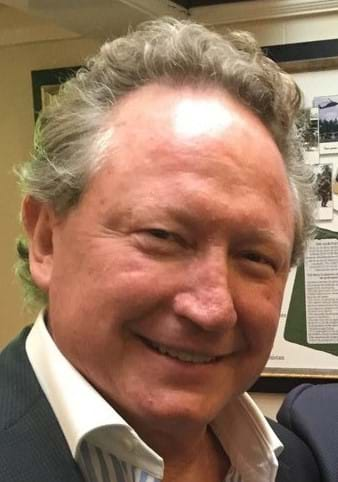 Andrew is a well known industry and philanthropic leader, the founder and Chairman of the Fortescue Metals Group and the Australian Children's Trust among other charities and companies.
Educated at Hale School and the University of Western Australia (double major in Economics and Politics), Andrew comes from a well known Western Australian family. He has been awarded the Australian Centenary Medal, the Australia Sports Medal, the Australian Social Entrepreneur of the Year Award and West Australian Citizen of the Year for his contribution to regional development. Known widely as a family orientated and a strong community supporter, he and his wife Nicola are major sponsors of the Arts and active in under privileged children ventures.
Andrew brings many fine qualities to our Board and we are fortunate to have someone with Andrew's skills and humanitarian ideals available to assist our Board and the SAS Regimental family.
Andrew was appointed as a Trustee to the SAS Resources Fund Board on 5th March 2012.
Mr Nicholas (Nick) Brasington, B.Com, ACA-Associate
---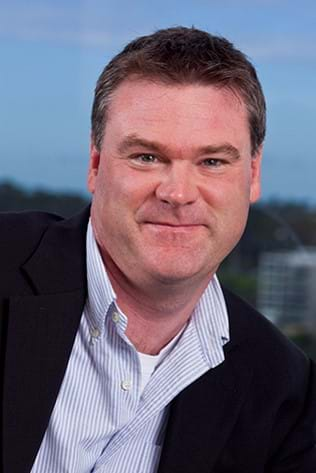 Mr Nick Brasington is a member of the PricewaterhouseCoopers Global Assurance Leadership Executive. He is based in Perth with his family and was the Managing Partner of PwC, Western Australia in 2012 and 2013.
Prior to that Nick was based in Moscow as the Managing Partner for Assurance in Central and Eastern Europe (CEE). He has held a variety of international leadership and senior management roles throughout his career based in Melbourne, London, Lisbon, CEE and now Perth.
Nick is also a member of the College Council for Methodist Ladies College and a member of the WA Museum Foundation's Board of Governors.
Nick was appointed as a Trustee to the SAS Resources Fund Board on 16 April 2012, and was the Trust Treasurer from 2013-2015.
Ms Michelle Hawksley, LLB Hons BEcon
---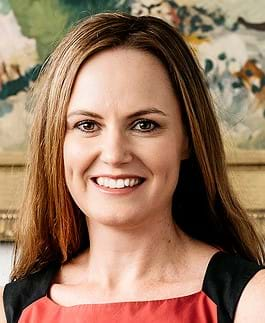 Michelle Hawksley is a partner of Solomon Brothers, the Fund solicitors since 1996, and has been a Trustee and acted as the Fund Solicitor since 7th October 2014.
Ms Hawksley was admitted to practice in 1998 and practises in general front-end commercial law, with a particular focus on property transactions and corporate law.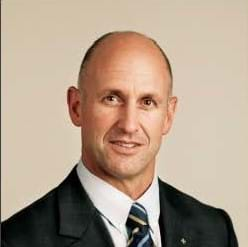 James McMahon is currently the Chief Operating Officer of Australian Capital Equity.
He was previously the Managing Director of Chauvel Group, a management consultancy where he advised companies, government and for-purpose organisations in strategy, operations, risk and people performance. Prior to this he was Chief Operating Officer of Azure Capital and led leadership and risk management disciplines to enable substantial growth in deal volume and value.
James also served in the Australian Defence Force for over 24 years. As Commanding Officer of the Special Air Service Regiment (SAS) he led deployments in Iraq, Afghanistan and Timor-Leste. He has been awarded the Distinguished Service Cross (DSC) and the Distinguished Service Medal (DSM) for command and leadership in action in Timor-Leste, Afghanistan and Iraq. As an SAS Squadron Commander, James' squadron was awarded the Meritorious Unit Citation for exemplary performance. As the SAS Commanding Officer, James' unit was awarded both the Meritorious Unit Citation and Unit Gallantry Citation.
On the 29th February 2012 James was appointed as a Trustee to the SAS Resources Fund Board. He has a Masters in Management and a Masters in Business Administration.
Dr Mark Nidorf M.D. M.B.B.S. F.R.A.C.P. F.A.C.C. F.C.S.A.N.Z.
---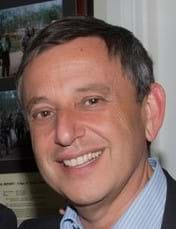 Mark Nidorf trained in Medicine in Western Australia, completing his studies in 1980. In 1987 he became a Cardiology Research Fellow at St Charles Gairdner Hospital and completed his MDthesis in 1990.
In the early 90s he worked in the Cardiac unit at the Massachusetts General Hospital, Boston USA and was an instructor in Medicine in the Harvard Medical School.
Mark's special interests include acute coronary syndromes, valvular heart disease and echocardiography.
Mark Nidorf joined the Board of the SAS Resources Fund in 2009 bringing a great deal of medical skills and knowledge to the Board Table.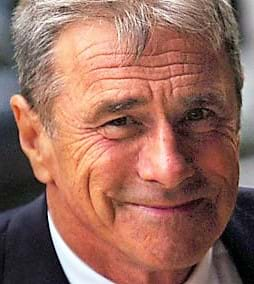 Kerry Stokes' Chairmanship of Seven Group caps four decades of his active involvement in the ownership and management of media companies in Australia.
Mr. Stokes is the recipient of one of the country's highest honours, the Order of Australia, and more recently was awarded in 2008 the highest honour in the country, as a Companion in the General Division of the Order of Australia. In 2009, he was recognised with the prestigious Richard Pratt Business Arts Leadership Award by the Australian Business Arts Foundation – for his leadership and contribution in Australia's cultural and arts landscape. He is a former chairman of the National Gallery of Australia.
Mr. Stokes is recognised as an honorary fellow of Murdoch University and has been awarded an honorary doctorate of Commerce from Edith Cowan University. Mr. Stokes has also been recognised by the Australian Institute of Company Directors for his contribution to economic progress and corporate governance, and his contributions to the community and efforts in not-for-profit organizations. Mr Stokes was awarded the Rotary Paul Harris Fellow Award by the Rotary Foundation of Rotary International in 1994 and holds a Life Membership of the Returned Services League of Australia. Mr Stokes is also a Council Member of the Australian War Memorial, as well as an international member for the Paley Centre for Media (formerly the Museum of Radio & Television New York), a life member of Variety Australia, and a Member for the International Council of the Louvre, Paris.
Through his private company, Australian Capital Equity, Mr. Stokes has broad interests in property, construction, mining, oil and gas exploration.Mr. Stokes also has a deep interest in art. He was a director of the Western Australian Gallery and chairman of the Western Australian Art Gallery Foundation from 1989 to 1991. Mr. Stokes continues as a member of the Art Gallery Foundation.
Mr Stokes was appointed as a Trustee to the SAS Resources Fund Board on the 29th February 2012.
The Honourable Peter Blaxell
---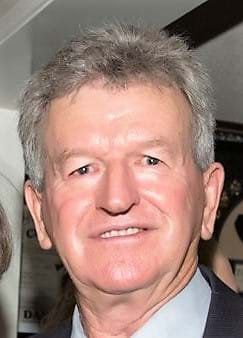 Hon. Peter Blaxell graduated with a Bachelor of Laws from the University of WA in 1967. He was an articled Clerk then Solicitor and Partner at Lavan & Walsh from 1967 to 1974.
Hon. Peter Blaxell was Coordinator of the Law Society's Legal Assistance Scheme from 1974 to 1975 and established the Kununurra office of the Aboriginal Legal Service in 1975. He joined the Independent Bar in 1975 practising solely as a Barrister until 1991.
In 1984 Mr Blaxell commenced a judicial career by accepting a part time position as a Magistrate of the Children's Court of WA. From 1991 to 2005 he was a judge of the District Court of WA where for several years he was also Judge in charge of the Civil Lists.
Mr Blaxell was appointed a Justice of the Supreme Court of Western Australia in 2005, and in 2007 became judge in charge of the Criminal List. He retired in 2011 after completing more than twenty years service on the Bench.
Mr Blaxell has a long history of involvement in community and charitable organisations. He was an inaugural Trustee of the Special Air Service Resources Fund in 1996 and replaced the Hon David Malcolm AC QC as Chairman in 2010. Mr Blaxell retired from his position as Chairman of the Fund in November 2015 and handed over to Mr Greg Solomon. Currently he is also Chairman of the Independent Media Council, a member of the Board of Trustees of Fremantle Sailing Club and a Governor of the Leeuwin Ocean Adventure Foundation.
Mr Tom Wallace OAM F.C.A.
---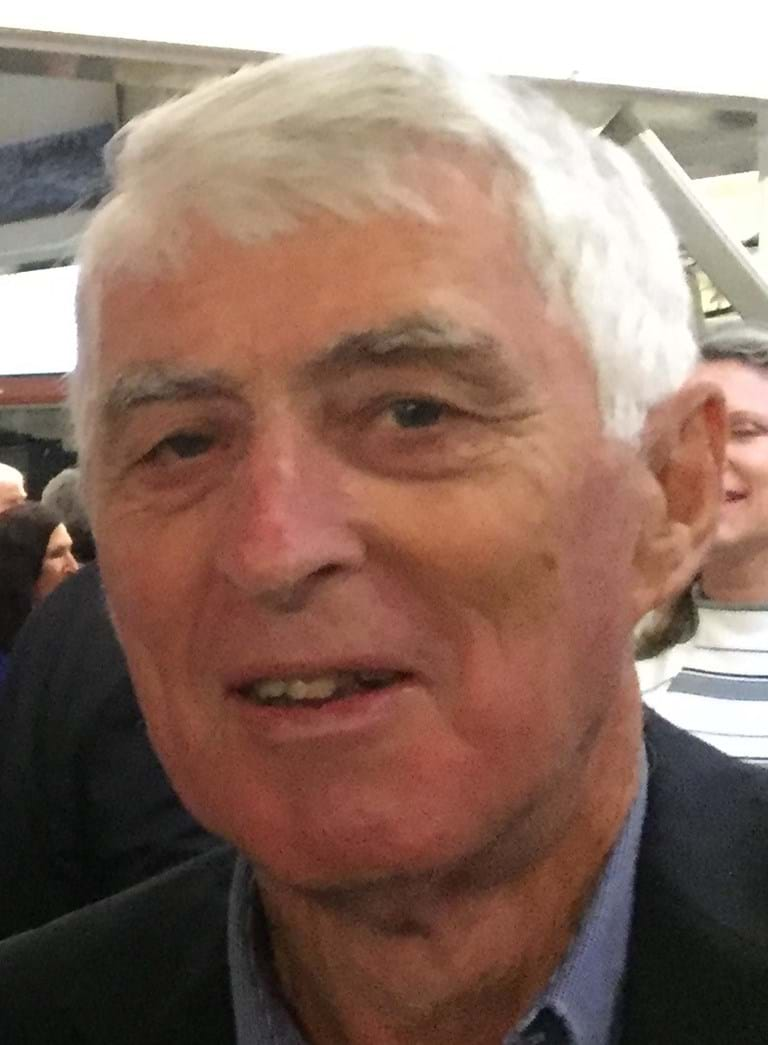 Tom was born in Scotland and qualified as a member of the Institute of Chartered Accountants of Scotland in 1964. He worked with an international firm of Accountants in London for four years before emigrating to Australia in 1968.
In 1969 Tom became a Fellow of the Institute of Chartered Accountants in Australia in 1969. He was a Partner in the then firm of Grant Thornton (previously Hendry Rae & Court) for 29 years. His main areas of responsibility were audit, due diligence, business valuations and general business directory.
Tom retired as a Partner in 2000 and since then has done some business consultancy on a part time basis. Tom is the Company Secretary of Future Directions International Pty Ltd and Committee Member Commercial Travelers Association of WA.
Tom has been a Trustee of the SAS Resources Fund since its inception in 1996 and served as Fund Treasurer from 1996 to 2013.
The Chairman, Commanding Officer SASR and Trustees would like to acknowledge Tom's lengthy and valuable contribution as Inaugural Treasurer in successfully developing the Fund into the strong organisation that it is today. We are indebted to Tom for his support of our Fund and his support of the members of the Australian Special Air Service Regiment and their families.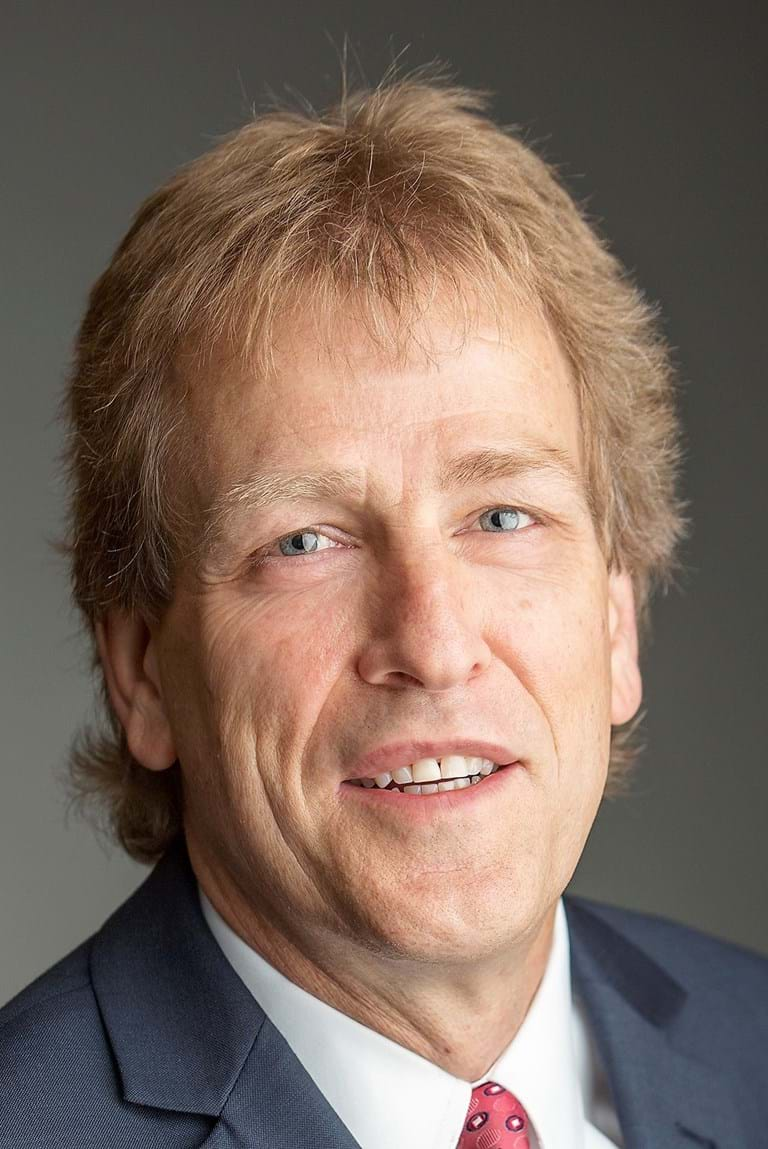 Alan Cransberg recently retired from a 36 year career with Alcoa. His final role was President, Alcoa Refining & Chairman and Managing Director for the Australia Region. In this role, he was responsible for commercial and operational activities for all of Alcoa's global refineries as well as overseeing the Refining Center of Excellence which is accountable for development and deploying new technologies and Best Practices. He was also a Vice Chairman of Alcoa Inc and on the Board of the Alcoa Foundation.
Alcoa is the world's largest producer of alumina and has refineries in Australia, Brazil, Spain, Suriname, Saudi Arabia and the U.S.
Alan began his Alcoa career in West Australia, graduating in 1980 from the University of West Australia with an honors degree in Civil Engineering. He worked in the Alcoa Bauxite Mining Group and the West Australian alumina refining system in various engineering, finance, planning and managerial positions. He was appointed Pinjarra Alumina Refinery location manager in 1998. In 2001, Alan moved to the U.S. to become location manager of Alcoa's Point Comfort, TX, alumina and chemicals complex. Two years later, he relocated to Knoxville, Tenn., as president of Primary Metals, USA. His job was expanded to President, Primary Metals North America in 2004, with direct responsibility for locations in the U.S. and Canada as well as coordination of Alcoa's worldwide smelting facilities. Before returning to Australia in 2008, Alan was President, Global Manufacturing for Alcoa's Global Primary Products group based in New York. He also served as chair of Alcoa's Employee Relations Council in the US.
Alan is Chairman of the West Coast Eagles Football Club, and on the Boards of John Swire and Sons, the Black Swan State Theatre Company, UWA Business School and the SAS Resources Trust. He was a founding member of the Foundation to Prevent Violence Against Women and Their Children, as well as being a founding member of the CEO's for Gender Equity in West Australia.
Alan was appointed as a Trustee to the SAS Resources Fund Board on 3rd February 2016.
Mr Peter Fitzpatrick AO, AM (Mil), JP
---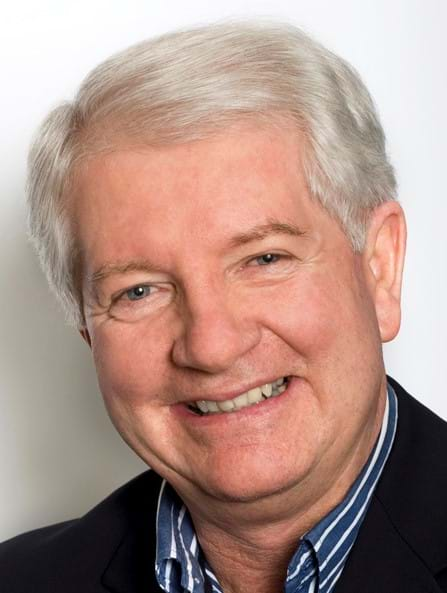 Peter Fitzpatrick is widely respected and recognized for the outstanding contributions made during his professional life at the helm of two peak bodies as the Chief Executive Officer for the legal profession and the motor industry. Prior to this Peter had a distinguished 20 year military career, including service with the elite Special Air Service (SASR) Regiment as an Australian Army Officer, taking early retirement with the rank of Lieutenant Colonel. In 1997 he was a strategic adviser to the then Prime Minister, John Howard.
For five years he was a coach and mentor of a group of 18 high performing CEOs committed to leading profitable and effective companies. He is currently a director on eight Boards, chairing five. The boards are a mix of for profit and not for profit organizations. He chairs a large private company board, a significant charitable agency, a consortium of 10 organisations operating in the youth at risk area and is a director and chair of the audit and risk committee of REMCo the gas regulator for Western Australia. He has also recently finished a four year Term as the Chair of the Ministerial council for Suicide Prevention He also Chairs the Bravery Trust that provides support and financial assistance to veterans from the Afghanistan and Gulf Wars and the widows and children of deceased veterans. He is the Chairman of the National SAS Association and is an adviser and Patron to a number of other veteran and mental health organizations and provides training for the indigenous community.
He facilitates four modules on the Company Directors' Course, as well as modules for local government and for not for profit and registered organizations on Governance, Board Performance Finance, Strategy, Risk and Leadership. He is a graduate of the company directors Course and has an advanced diploma in Company Directorship having completed the Mastery of the Boardroom qualification.
He was appointed a member (AM) in the General Division of the Order of Australia in June 1984 and an Officer (AO) in the General Division Of The Order Of Australia in 2018. He was a state finalist for Australian of the Year in 2009.
As a highly experienced Chairman, board member and facilitator for industry and the community, Peter's philosophy and insights include his strong view that leaders need to be visionaries and change agents who help to define the culture of organizations and are committed to action not just status or position.
Peter was appointed as a Trustee to the SAS Resources Fund Board on 25th October 2016.