2017 Western Derby Football breakfast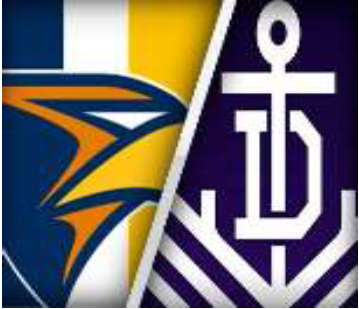 The annual Western Derby SAS Resources Fund football breakfast, traditionally held on the eve of the first Fremantle / West Coast derby for the year was held at Domain Stadium and attended by an outstanding crowd of some 255 people. The event again proved to be popular and well supported by a loyal group of WA football fans and members of the local business community. The Bill Walker Room provided an ideal and appropriate venue.
The special guest this year was Mr Peter Sumich, who kindly agreed to take time from his busy WAFL commitments and attend. Guests were privileged to hear a range of footballing insights and anecdotes from someone who is regarded by many as one of the greatest West Coast Eagle players ever to grace a footy field - WA footy royalty.
Other VIP Guests included Mr Paul Papalia MLA, Minister for Tourism; Racing and Gaming; Small Business; Defence Issues; Citizenship and Multicultural Interests (representing the WA Premier) and Mr John McGrath MLA, shadow spokesman for Racing and Gaming and Sport and Recreation, (representing the WA State Opposition party) executives from WAFC, West Coast Eagles, PWC, Cossill Webley, BOQ and Qantas to name but a few.
The breakfast followed a traditional format consisting of the Fund's Chairman Greg Solomon's opening speech and special guest Peter Sumich's AFL reflections with some highlights on Western Derby games of the past. MC Trevor Jenkins then invited WCE coach Adam Simpson and FFC General Manager of Football Operations Chris Bond to the stage for an entertaining panel discussion. Accompanying players Jeremy McGovern (WCE) and Hayden Ballantyne (FFC) were also quizzed on their pre-game thoughts and reflections. This was followed by a poignant and touching closing address from the Commanding Officer of the Regiment, who reminded the audience of exactly why the event is important and a worthy cause to support.
In typical style, the panel discussion and player interviews were conducted by the legendary ABC TV sports commentator Mr Trevor Jenkins who also performed the role of event MC. Trevor has been integral to the breakfast for over 10 years and again compered the event to perfection.
A fundraiser auction concluded the mornings proceedings by auctioneer Mr Rob Druitt and was the final piece to the breakfast which was generously supported by audience members. Many thanks to both clubs for providing VIP boxes, Indoor Skydive (IFly) for providing a Corporate skydive package and a combined flight and accommodation package to Exmouth provided by Qantas and Mantaray's Resort. Burley Sekem WA again provided footballs to auction at the tables. The staff of Delaware North supported the event beautifully along with Perth Audio Visual who provided specialist communications and AV for the occasion.
We thank our sponsors and friends of the SAS Resources Fund for supporting this event and we look forward to welcoming everyone to the 2018 event.